Dragon Tamer

Joined: Fri Jun 28, 2013 6:57 pm
Posts: 121
Location: Eating pasta in norhtern Italy~ with Doitsu
Hetalia
Okay, so this is being posted on account of how confused some people are on Hetalia, an anime that is apparently for adults. I watch this "mature" anime, but I'm 14. I know that on the Funimation website it says that it's inappropriate, but it really is just the fact that France is a pervert and there is some swearing. It doesn't happen often, but when it does it is probably for humor and inconvenience for other characters.

I hope I cleared some of the confusion up. Anyone may join this chat of they want to add to what I say about Hetalia, since I'm still a new fangirl to it.
_________________
_______________________________________________________________________________________________________________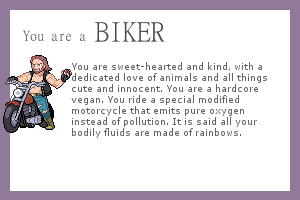 XD Yup...
Pokemon Ranger

Joined: Tue Jun 26, 2012 7:31 pm
Posts: 533
Location: Hiding under my rock, writing something new.
Heh. First up, I haven't watched it yet, but I have to say that I like Germany Cat. I'd like to be a fangirl too, but I real don't know if I should watch it... it's not any worse than Deathnote, but if my parents happen to walk in or something, there might be a problem.

Now that I think about it, Hetalia sounds rather familiar. I think I might have looked at a comic/manga/anime book at Barnes and Noble.
Is there anything you could tell me abou the plot?
Ace Trainer

Joined: Fri Mar 08, 2013 11:05 pm
Posts: 255
Location: The cellar
From what i've heard its full of weird guys reenacting big historical wars with abnormally absurd accents

But thats just what the internet told me, so dont quote me on it
_________________
My reach is noble. My power is pure. My cause is noble. My tower secure.
Black Friend Code
---
5158 2229 2547
Dragon Tamer

Joined: Fri Jun 28, 2013 6:57 pm
Posts: 121
Location: Eating pasta in norhtern Italy~ with Doitsu
Okay, the following explanation won't be as long as you might hope, but...

First, all the characters are named after countries because they are the immortal personifications of the country they are named after. If all the human citizens in a country or nation die, then the personification does as well.

The first season was Axis Powers, which gives us World War II in the point of view of the countries. This means that the main characters are Germany, Italy, Japan, America, Canada, France, England, China and Russia. Everyone is full of stereotypes that involve the citizens of their respective country. That's all the plot there is for Axis Powers... Otherwise, it's just a bunch of random crack...

After the season ended, Funimation made a movie based off of the anime. It was Hetalia: Paint it White, which focuses on a worldwide alien attack, which slowly destroys the population. So it's up to the personifications to stop the aliens, called Pictonians, from taking over Earth. This is the only thing that is not historically accurate in Hetalia.

Then there's World Series. This gives us way more characters. I'm not naming them all. This is just going over history, random stuff, inventions, and all the countries wondering who Canada is or why Russia's chair moves when he sits in it (it is a recurring joke where Canada is never noticed by the other countries). This series really doesn't have a plot and it just goes along almost randomly.

Also, there is a season called Beautiful World. I myself haven't watched it, so I can't help with that. But all the countries look different than the previous seasons, from what I've seen.

And yes, there is a manga. My cousin plans on letting me borrow her mangas, but for now, I have no info on them.

There are also some fanmade games based off of the franchise. Some of them are Hetaoni (makes me cry when I think of it...), Dangantalia, Dreamtalia, Romaheta, Hetahospital, and Hetasparkle.

And that's all the info I can provide (unless you want me to go into detail on the games).
_________________
_______________________________________________________________________________________________________________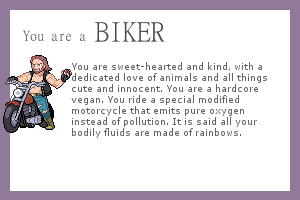 XD Yup...