Hey, guys. It's been a couple years. I thought I'd come back for a little while to see what had happened since I was gone. It looks like you finally got the psybucks thing going.
Anyway, my graphics. I mostly make signatures, but none of them are pokemon related. I don't play the games anymore, but I can't get all the facts and figures from the game out of my head so I might as well make myself useful. Since I left I became an administrator on 2 forums and a global moderator on one fairly decently sized one.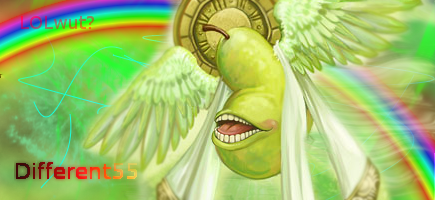 This one I made because of my username on most sites. I decided to make a sig that was different from everyone else. And I did.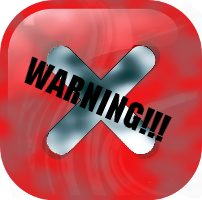 This one made during a HUGE forum raid over at the forum I moderate. There was all sorts of disgusting pics, so I put this up in my sig over there whenever the mods and admins were expecting something to happen.

This is an avatar I made for a user called thuggishprune.... and.... it's a thuggish prune.

Failgirl101's drawing before and after I added colors and shading. She was drawing us based on our personalities and kaosslasher ended up like this.
http://i1133.photobucket.com/albums/m589/different55/Flame_20100802-202227.jpg
This one is a dragon made of fire. It's big so I made it into a url instead.

This is a sig for a user named toxic.

Pawlowic's sig.
And that's all I have uploaded on my photobucket account at this time. I'll be taking requests, as well, so fire away!