TRIPLE POST!!!!
Oh well.
Old Stuff that I forgot to upload:
Minimalism Galvantula

Leviathan.
I probably wont be making any more splices from now on.
New stuff: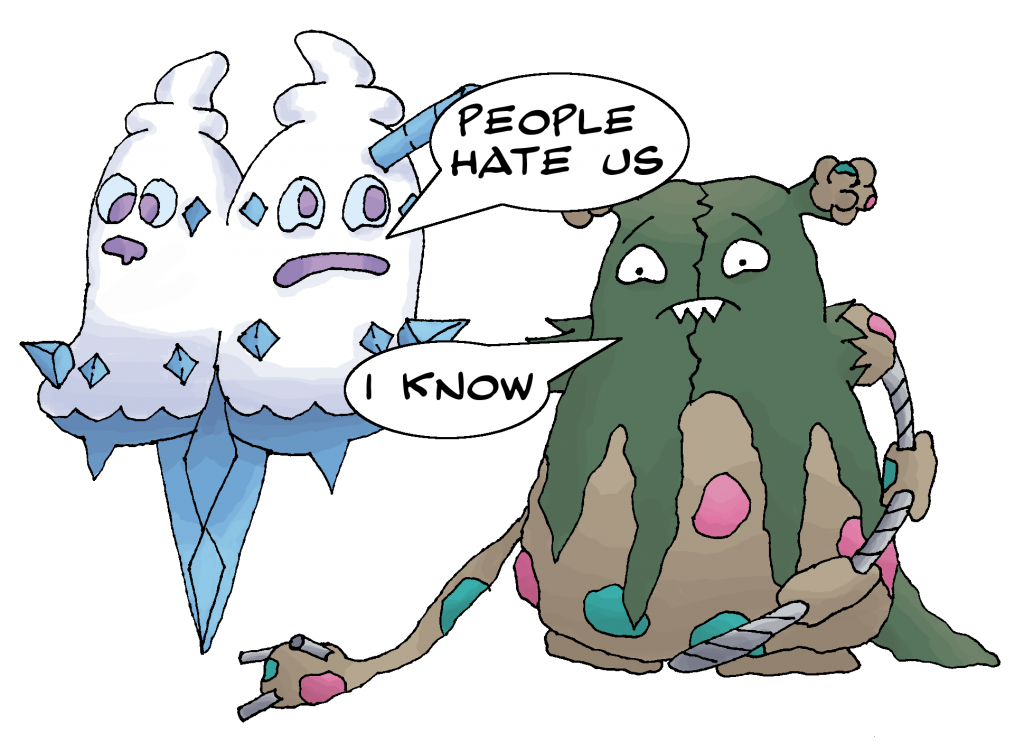 A drawing that I coloured on GIMP. Hopefully I'll get a few more of these done soon.
Fake Card! I have a Full Art version half-done
badly
very badly.
Thanks to DNA for correcting the wording of the card.
Credit to aschefield101 of DeviantArt for the blank.
The image is from the Cover of Lucario and the mystery of Mew.
500th post!