Quote:
I don't think the DW Snivy has been released yet
Yeah and when it does, it will probably be available in Japan months before available in the US
_________________
Pacific Time Zone (UTC-8) and I work graveyard. So the best time to contact me is
8am-12noon
(I might be working outside) or
8pm-9:30pm
Mon-Sat.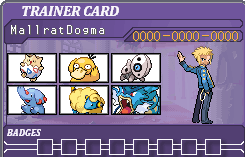 Pearl
- Loki 3180 2509 3375
-I am a Shiny Breeder and can breed one if you PM me.
My Shiny Trading thread:
http://www.psypokes.com/forums/viewtopic.php?f=36&t=26723